In the Zeropark Dashboard you can find many filtering options that help you to target specific users.
Zeropark Tip: It is highly recommended that you use filtering sparingly, as the more filtering that is applied results in lower volume and higher cost.
Traffic filters: The filters allow you to target by the desktop / mobile operating systems, browsers, and carrier.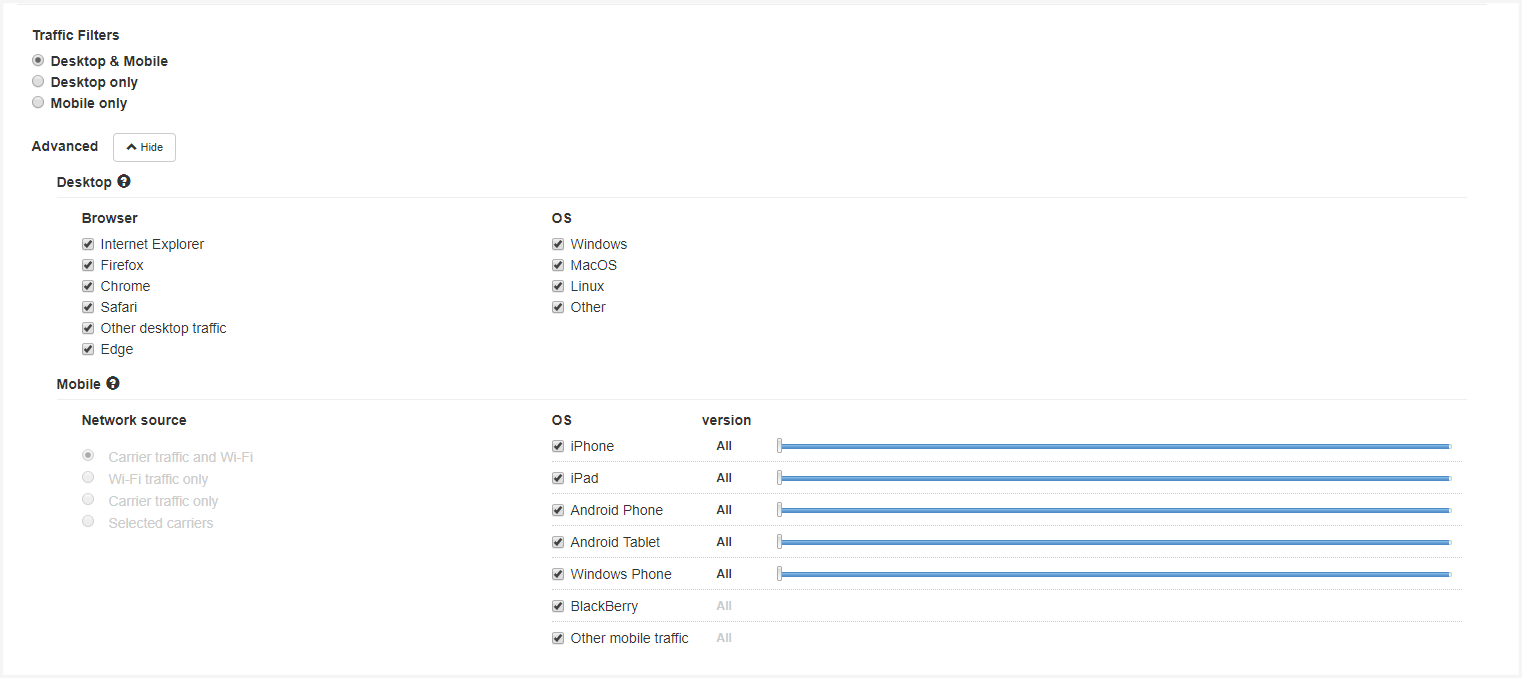 Frequency filters: Setting the frequency filter allows you to control how often your ad will be displayed to the same visitor (one unique user). Keep in mind that setting a frequency cap higher than 1h will limit the volume of available traffic.
Adult filtering: The filter allows you to target either adult or non-adult placements.