What is Commerce Media and Why it's Changing Digital Advertising?
•
You probably have seen how the term "commerce media" has been gradually taking over industry-oriented outlets. Why?
Because it changes online advertising and is no longer a case of speculation.
During global events, our experts have been among the pioneers in explaining how commerce media helps brands meet full-funnel objectives.
In mid-2023, Commerce Media Solutions will be crucial for global brand advertisers' strategies. It's still not too late to join the party, but we'd recommend wrapping your heads around the concept as soon as possible.
What is Commerce Media?
The most basic definition of Commerce Media would be: the ecosystem that enables advertisers of all kinds (retail, services, m-commerce, e-commerce, etc.), to display their messaging in multiple media owners' (publishers) placements, nurturing the audiences (potential shoppers) on every step of their purchase journey. It, to quote McKinsey, closes the loop between the impression and the conversion (commerce transactions).
This way, the brand's advertising gets visibility in safe placements to all the users with specific purchase intent, searching for recommendations, inspiration, and more. A true commerce media ecosystem operates on first-party data and placements that are user-friendly and non-intrusive. It's all based on fully transparent programmatic matching with all privacy regulations in place.
Commerce media emergence is strictly connected to how the modern customer experience is shaped. Since online audience members are more active than ever, spending more time in more online touchpoints, it's become clear that advertising needs to follow. Media companies' approach has changed with user convenience now becoming a priority – therefore, commerce media focuses on catering to all the user's needs.
The global marketing industry has finally concluded that online shoppers are 100% capable of discovering their own needs. The best performance for advertisers of all kinds is brought by targeting audiences with the highest purchase intent. Simply answering the needs of users, brands, media buyers and affiliate marketers can boost conversion rates, engagement, and ROIs.
Commerce media vs. retail media
The term, at least at first glance, seems relatively easy to explain, but most marketers do mix it up a little with 'retail media'. The main difference is how wide both terms are, as retail media is typically associated with brands directly selling and promoting their products through retailer sites and applications. This means that retail media networks offer a chance to promote to a user only at the bottom of the sales funnel, while commerce media opportunity gives a chance to become visible during the entire process of the sale.
Retail media:
An advertisement placed on commerce sites or apps owned by retailers.
Covers the bottom of a sales funnel (BOFU) being the point of finalizing the purchase.
Often referred to as the 'digital shelf'.
With Retail Media Networks (RMNs), brands can advertise across different retailer's digital channels.
Commerce media:
Incorporating elements of retail media, but expanding beyond just retailers, incorporating a wide scope of placement owners.
Covers the full sales funnel (BOFU), nurturing the users on every single step of their customer journey – from inspiration, through research, to the purchase.
For publishers outside of retail, it's an opportunity to monetize their user's engagement with top brands in an ecosystem that rewards quality of placements (apps, sites, software, etc.).
For publishers in retail media, it's an opportunity to excel beyond their standard RMN-operated brands and opportunities, driving more sales.
For advertisers commerce media is a chance to scale media offerings and potential reach beyond just the bottom of a sales funnel. It's a way to efficiently plan advertising that nurtures potential shoppers along their entire buying journey.
Omnichannel and incremental–commerce media ecosystems are complex, transparent, and multilayered, giving media buyers, affiliate marketers, and brand representatives a chance to track performance with campaigns that target a wide scope of purchase-driven users.
In short:
The main advantage of commerce media over retail media is that it allows advertisers to reach more potential customers across different platforms and stages of the buying journey, using large-scale commerce data to improve experiences and tie ad spend directly to outcomes. Commerce media leverages first-party data, ensuring safety and transparency for publishers, retailers, brands, advertisers, and most importantly users.
Commerce media and the modern consumer journey
The performance marketing industry has already embraced that consumers have completely changed their online behaviors. In 2023 we are exposed to more touchpoints, experiencing more information than ever, dividing the focus between more incentives. We also no longer use mainstream search engines as a primary product research tool, having learned the power of narrow, topical applications and websites.
In 2023 the shopping journey is no longer straightforward, as a customer is now capable of finding the perfect offer match in their desired placements rather than some arbitrary ones. That is why commerce media followed these preferences, not the other way around.
The main idea is that every one of these touchpoints is a potential place where users can encounter a perfectly tailored and matched branded offer. So, the wider the scope of advertising opportunities, the more likely the sale.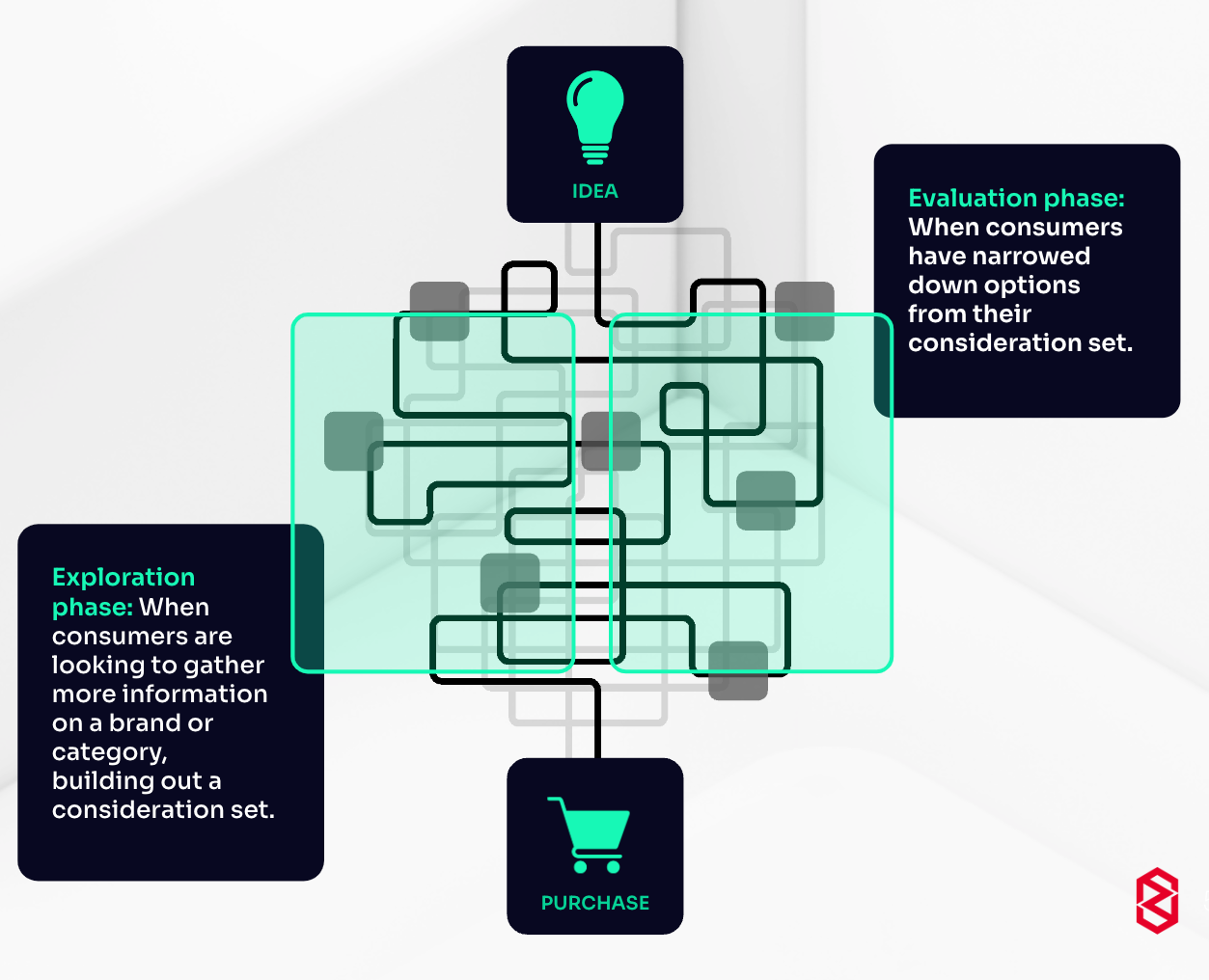 Commerce media is now mainstream
The potential of commerce media ceased to be spoken only by a closed circle a long time ago, and currently, more and more mainstream brands (both publishers and retailers) have started to appreciate the incremental ad revenue that becomes available with this channel enabled. Even traditional media companies (traditional publishers) have started to integrate their feeds with commerce media ecosystems to deliver more efficient and brand-safe advertising.
This way their ad inventory is growing, and so is the ad revenue. All without breaching customer data or misleading the users. On the other side of the ecosystem, global advertisers have started to increase their advertising budgets for commerce media campaigns, with projections mentioning $1.3 trillion worth of enterprise value in the United States alone by 2026 (source).
Summary
Commerce media is here to stay, and by no means should it be ignored by marketing professionals, no matter the field of expertise. It's the ultimate response to how global audiences shop, and the ultimate response to how brands and publishers understand modern retail advertising.
Łukasz Pośpiech