Affiliate marketing is constantly changing. Staying ahead of the latest affiliate marketing trends is crucial to keep your business growing. To help you navigate the changing currents, I've put together some data and useful information to help you identify your next opportunity in Q3 2019. 
Key Events in Q3 2019
US Independence Day (July 4)

Wimbledon Tennis Championship (July 1-14)

Rugby World Cup (September 20 – November 2)

New NFL season (September 5)

New Premier League Season (August 9) 

Back to school in Europe and the US (dates vary) 
The Big Event: 4th of July
If you're from the States then I don't need to state the importance of this event. For those not from the US here's a quick summary. The Fourth of July is also known as Independence Day. A national holiday that marks the signing of the Declaration of Independence and the beginning of the United States of America. 
More importantly for affiliates, last year the average American spent $710 (Student Loan Hero) on typical activities including
traveling to see relatives

eating good food at a picnic

parades 

and, of course, fireworks 
Affiliates who take advantage of this opportunity can see explosive profits.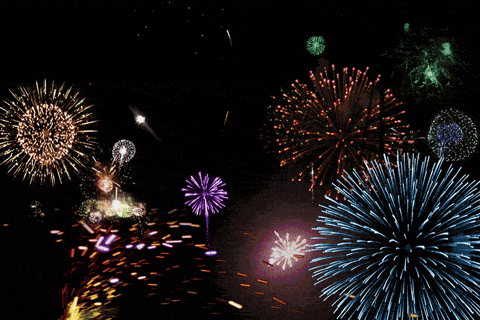 Travel and shopping campaigns focused around these activities with an Independence Day hook can perform well. It's not surprising with 86% of Americans planning to celebrate Independence Day, with 61% organizing a food-based event and 26% of Americans intending to buy some form of patriotic item (National Retail Federation). 
For example, you can reach some of the 44.2 Million Americans who are planning to travel more than 50 miles (CNBC) with a push traffic campaign with travel based offers for their needs.  
Alternatively, you could keep an eye out for special offers in other verticals that are linked to Independence Day. While they might not be the most popular verticals on Independence Day, special offers are always tempting. 
Affiliate Marketing Trends from Q3 Last year
Looking at what was growing and declining last year can help notice regular habit patterns around the year. For example, the increase in e-commerce spending in Q4 with regular shopping holiday events. With 
What was up in affiliate marketing Q3 last year?
The big winner in Q3 last year was Shopping and Travel campaigns. These sites saw huge rises in conversions and click-through rates. Perhaps it is a mix of
People booking last minute holidays. 

People planning their next holiday as soon as they return home. 

Early birds buying in the run-up to the winter holiday period (not everyone is a last minute shopper).  
As well as the previously mentioned Fourth of July holiday shoppers. In every situation, you can get a piece of the pie.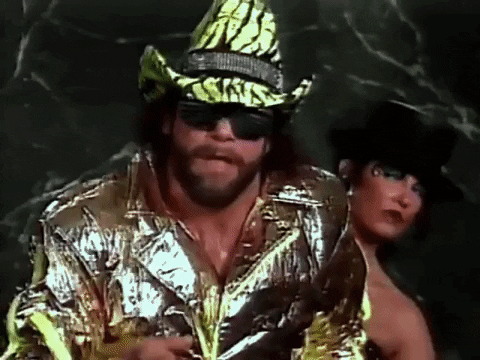 The other verticals that saw growth during Q3 are Lead Generation, Sweeps and Surveys and Casino, Gambling & Sports Betting. 
The increase in Sports betting may have been due to the World Cup which ran into Q3 last year but there are other sporting events in Q3 this year including Wimbledon tennis championship, the start of the Rugby World Cup, the start of the NFL season, the start of the Premier League Soccer season. 
Lead generation, sweeps & surveys, and downloads are verticals have had good performance throughout the year and Q3 is no exception. So if you are familiar with one of these niches, you still have plenty of opportunities.      
What was down in affiliate marketing Q3 last year?
Of course, not every vertical can be growing all the time. In Q3 last year there was one vertical that saw a drop. Nutra. 
Perhaps it's because the majority of people have lost the weight they need for their holiday (or given up trying)? Then again it might be because other verticals are just more appealing. 
This doesn't mean you can't make good money from Nutra campaigns, but the tide won't be working with you. 
Remember the Profile of Your Ad Format
Although it's good to think about the current affiliate marketing trends, it's also important to consider the ad format you are using. After all, some ad formats work better with certain verticals. By considering the ad format you can match your ad format to the trend for maximum impact. But if you chase trends with not tactics, you can waste money fast. 
Consider either trying a different ad format or finding opportunities that match your favorite format. 
So if you are looking to take advantage of the boom in travel and shopping this quarter (or specifically around the 4th of July), consider Push or Pop traffic. If you are looking at running some sports betting campaigns then consider a Push campaign (this combination is really hot right now).    
Are you ready to take advantage of the Affiliate Marketing trends in Q3 2019?
So are you ready? Independence Day is only a few days away and Q3 has already kicked off. To take advantage of the current affiliate marketing trends, try a travel or shopping campaign. They are great for the 4th of July and the rest of the quarter.  
For more ideas, speak to your account managers at your affiliate networks to see if they have any recommended offers that tie into these opportunities. And speak with your Zeropark account manager to get a whitelist that matches.